Our Growing Committee with Senator Maggie Hassan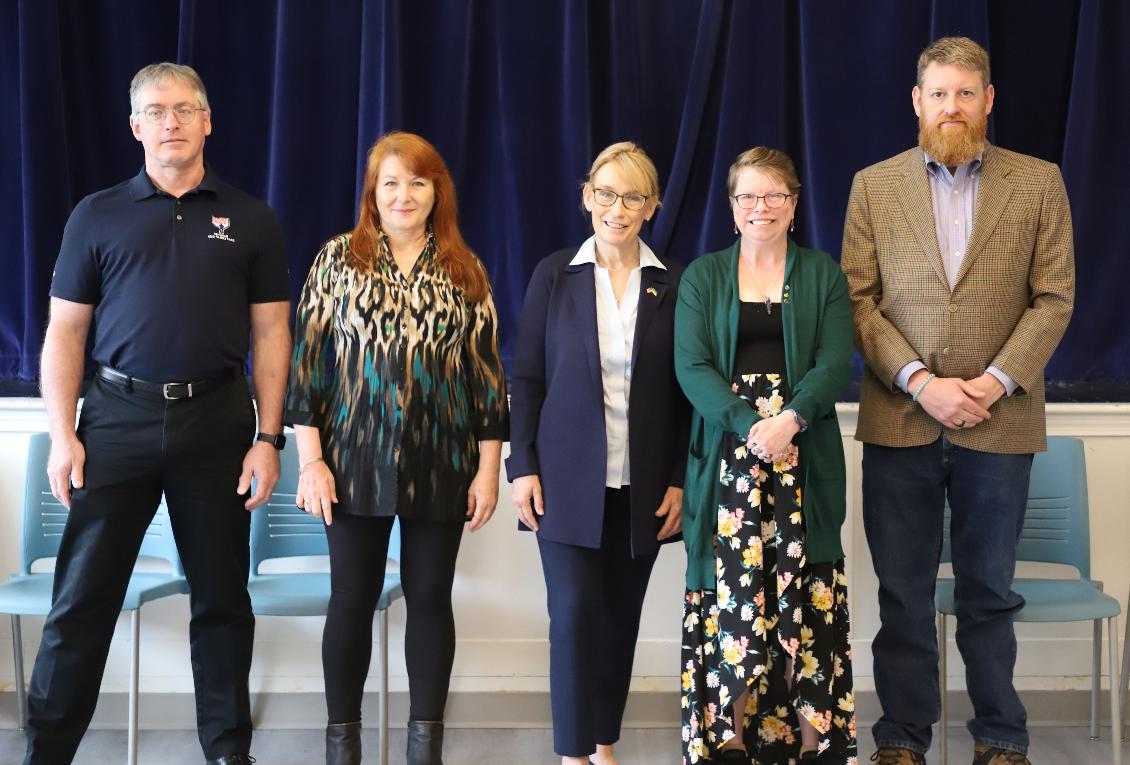 New Memorial Project - NH Military Suicide Loss Memorial
Mission Statement
The New Hampshire Military Suicide Loss Memorial will recognize the impact that the Invisible Wounds of War have on not only those who have served or are currently serving, but their families and loved ones as well. It seeks to provide hope and healing for everyone affected by this epidemic and end the stigma around mental health.
As you walk along the Memorial Walkway at the New Hampshire State Veterans Cemetery, you will notice monuments and memorials to all branches of service, Gold Star and Blue Star Families, past military campaigns from World War II to the Global War on Terror and several Veteran Service Organizations. What you don't see on this serene path is a memorial dedicated to those who have served across all branches, wars and conflicts. Those men and women who have suffered and struggled with the Invisible Wounds of War. Sadly, for far too many, they have lost that battle.
Our intent is to build a memorial to remember those service members lost to suicide and offer hope and healing to those currently struggling. Far too often, war memorials are built to honor and remember our servicemen and women after they have gone. We have a chance with this memorial to say to those on the path to recovery: "We support you in your journey towards seeking and receiving help and with the support of the veteran community as well as friends and family - You are not alone".
This memorial will recognize the impacts of suicide loss and that they are felt far beyond any one branch, family or community. By acknowledging the loss, grief and continued healing needed to address the topic of Military Suicide Loss, this memorial can go a long way to help break the stigma.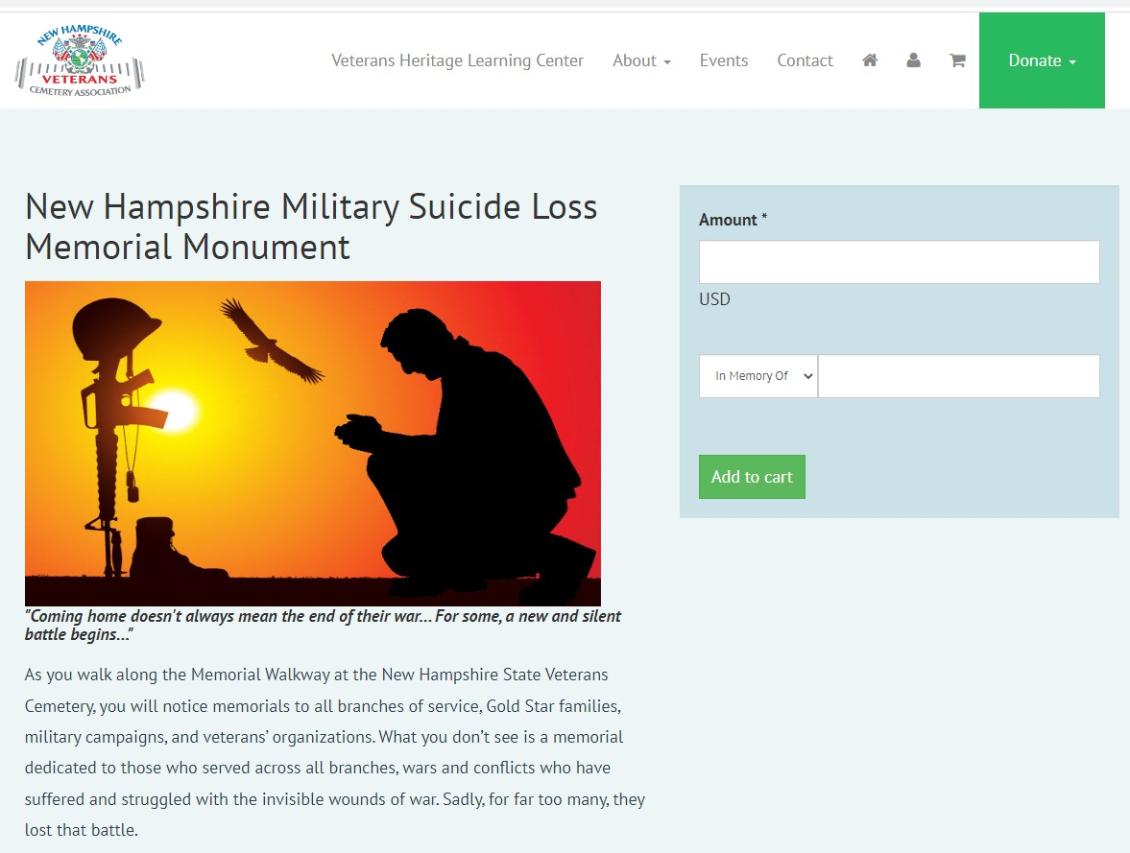 ZoomMeetings are held at 7:00 PM, on the 2nd Tuesday of every month
Meeting ID: 871 1241 0770
Passcode: 431870
One tap mobile +1 301 715-8592

US (Washington DC)
A Soldier's Eyes - Johnny Hutcherson. 1/6/1949 - 7/20/2022
9th Infantry Division - D Troop Vietnam Recon (Door Gunner)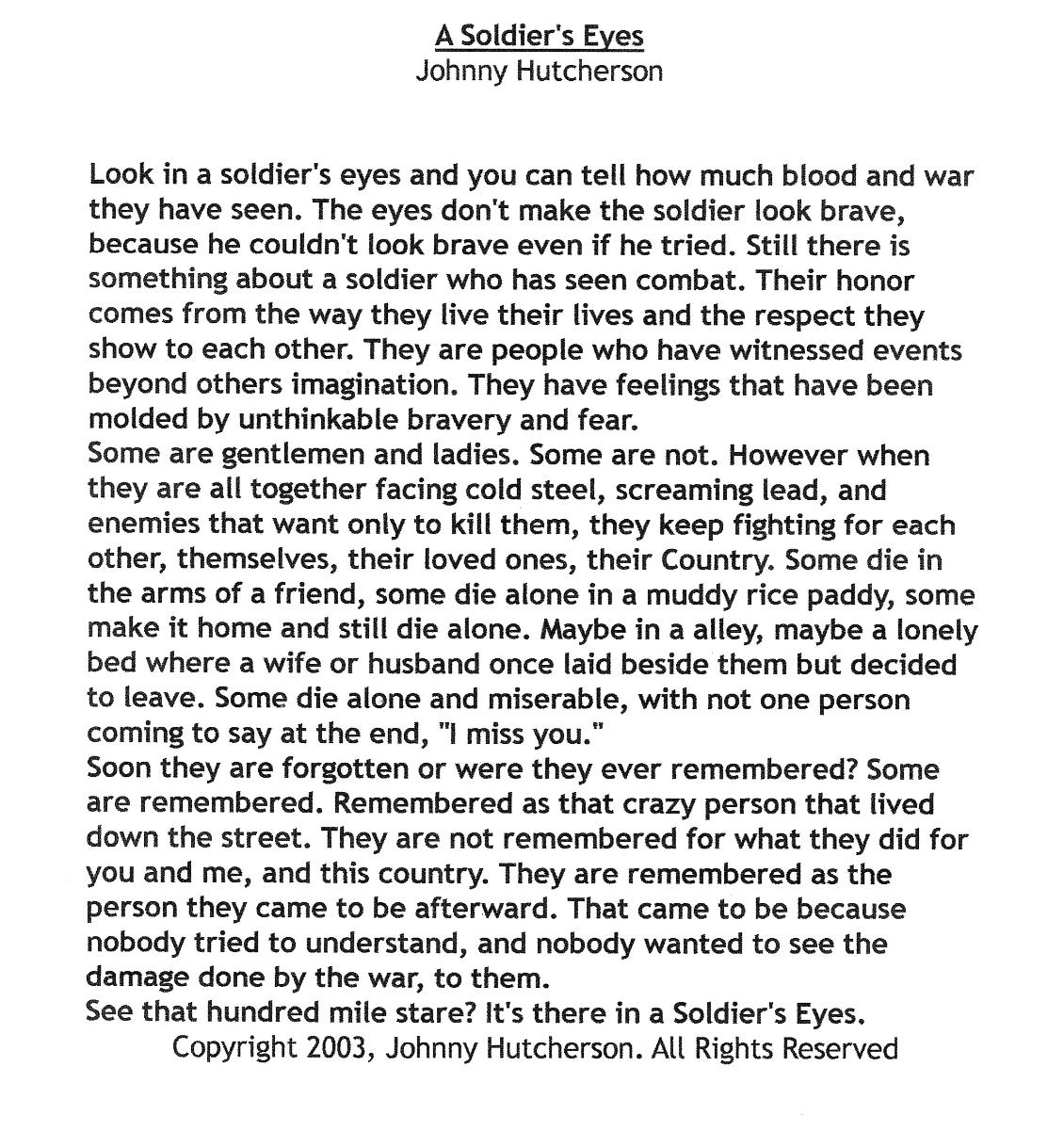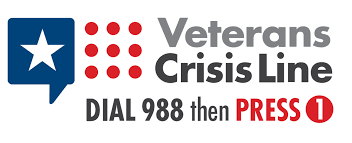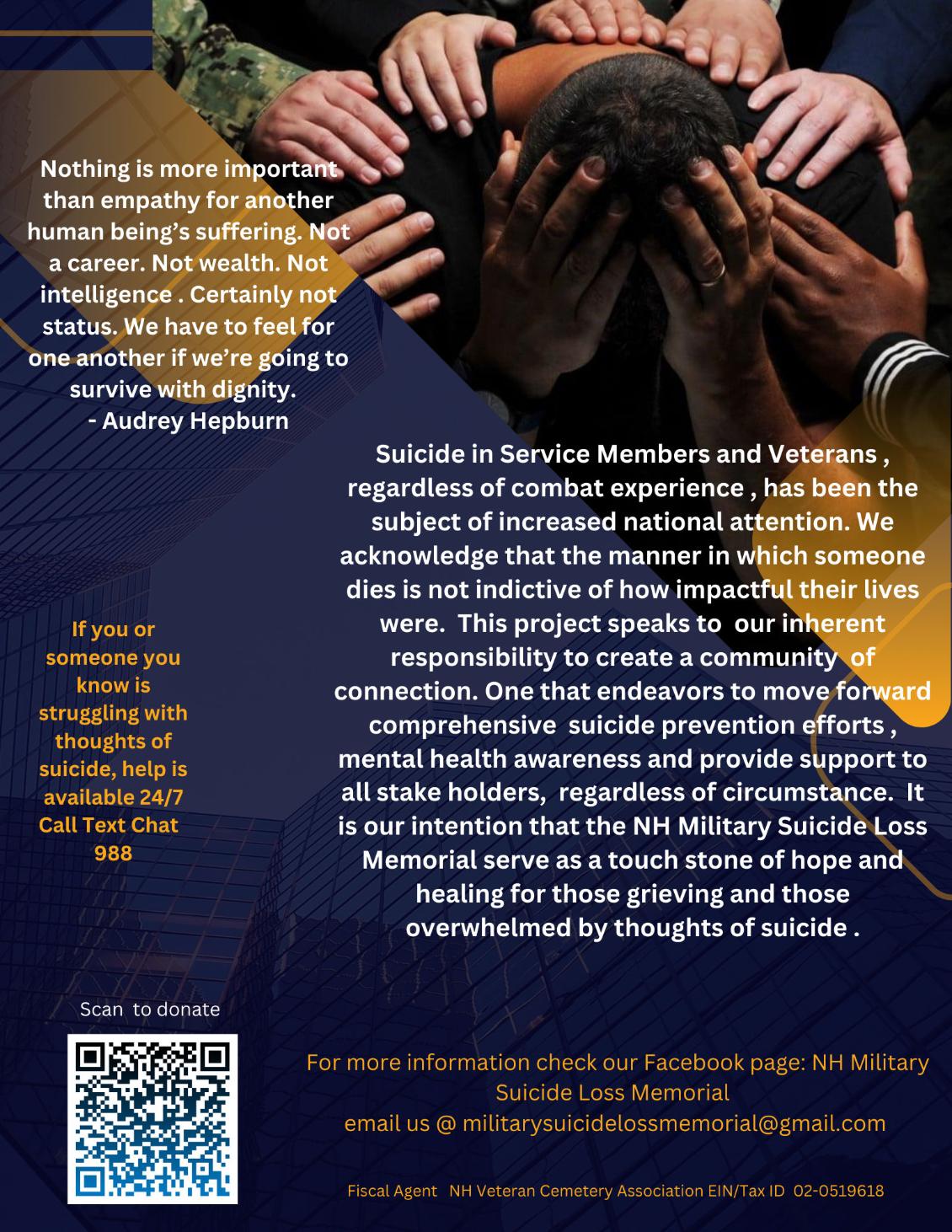 © Copyright APLACEINTHEPINES25